Invitation: Virtual Foundations Information Session and get to know me
Aug 01, 2023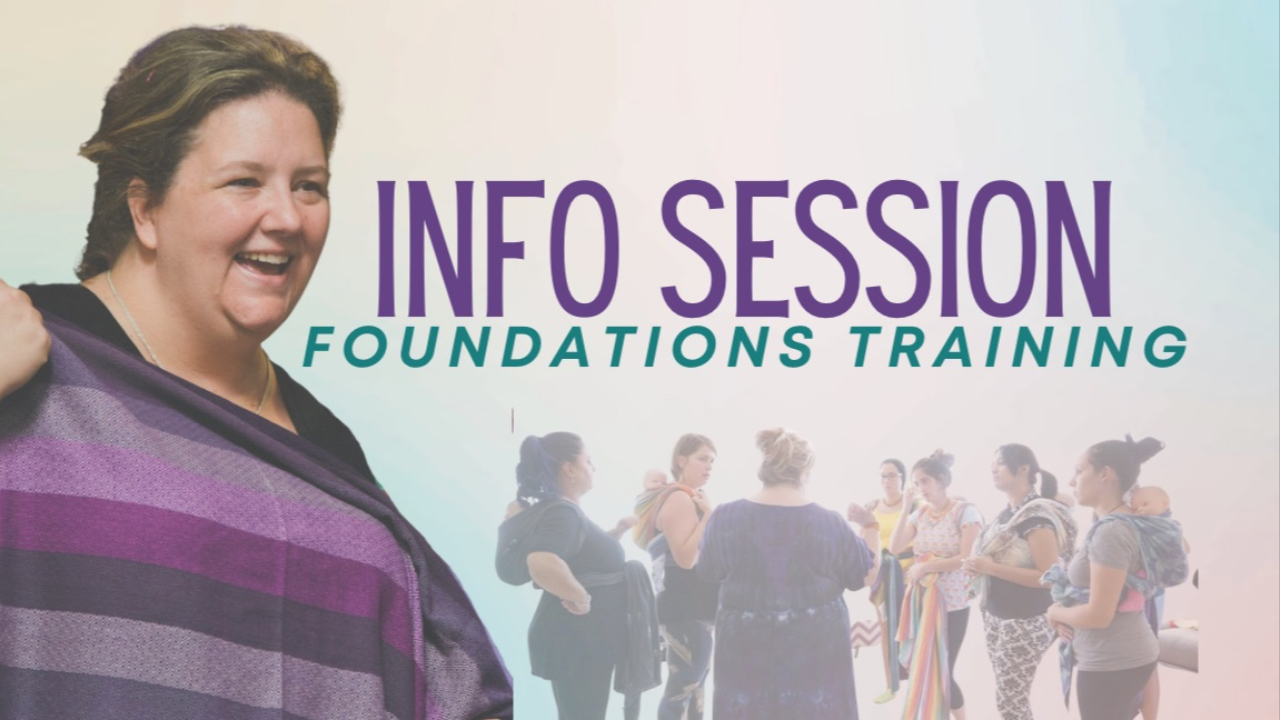 Hello! I'm Joanna McNeilly, the founder of the Center for Babywearing Studies, and I'm delighted to personally invite you to an exclusive online Information Session that I'll be hosting on September 5th at 1 PM EST
Are you interested in deepening your knowledge of babywearing or becoming a babywearing educator/consultant?
Maybe you have questions about the training or have been considering taking one of my trainings for a while and would like to get to know me better first. 😊
During our time together, I'll give a short presentation to introduce you to the essential aspects of Foundations in Babywearing Education Training. I will also share some details about myself, my background, and what I have been up to lately.
But the real excitement lies in the interactive part: the Q&A session! This is your chance to ask me anything about the training, babywearing techniques, topics we cover, the industry, starting a business with a babywearing focus, or anything else on your mind. I'm here to provide insights and advice just for you!
To reserve your spot for the information session, simply follow this link:
https://www.cbws.org/babywearing-foundations-info-session
I truly hope you can join me on September 5th at 1 PM EST 😊
Thanks for your interest, and I look forward to virtually meeting you at the event!